So I'm now a week away from my first flight since June of 2002 and my first trip to somewhere not served by the Amtrak Cascades since October 2002.
What's different about this trip compared to the last 3 (Detroit, Indianapolis, Rohnert Park) I've taken? I have already met the person I'm visiting. Novel idea, no? My personality doesn't lend itself to keeping friends for a long time but somehow Mark and I have stayed friends for 12 or so years now. I guess that's a good sign. Here's our gayest picture, taken in White Rock, B.C.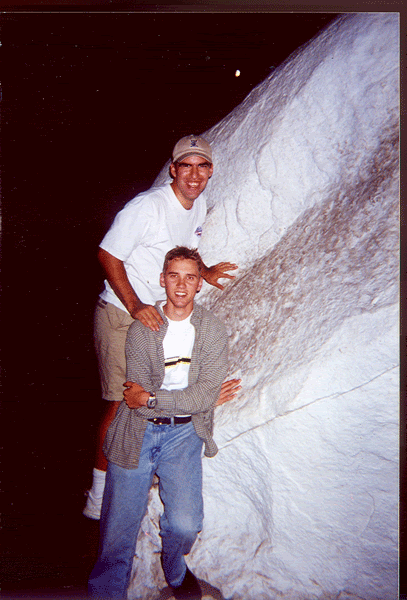 Yes, I do have eyes, not just eyebrows.
Current Mood:
tired